Since the first Interpreter Institute, more than 1,000 different people have been trained, an average of 72 new people every year. Many have attended more than one Institute. Below are class pictures from each of the past Institutes, along with links to our Flickr page where you can see pictures take thruoghout each week
The fourteenth annual institute was another large class with 88 participants and another year with an extensive waiting list. Twenty-seven states are represented with nine Deaf/HH individuals and nine Alumni, including four individuals who are also certified as Qualified Mental Health Interpreters. Partnerships with the Minnesota Dept. of Human Services, Deaf and Hard of Hearing Services Division, the Georgia Department of Behavioral Health and Developmental Disabilities and the Kentucky Deaf and Hard of Hearing Services, Division of Behavioral Health again represented a significant part of the cohort. A new alumni track added an additional 21 attendees. [MORE]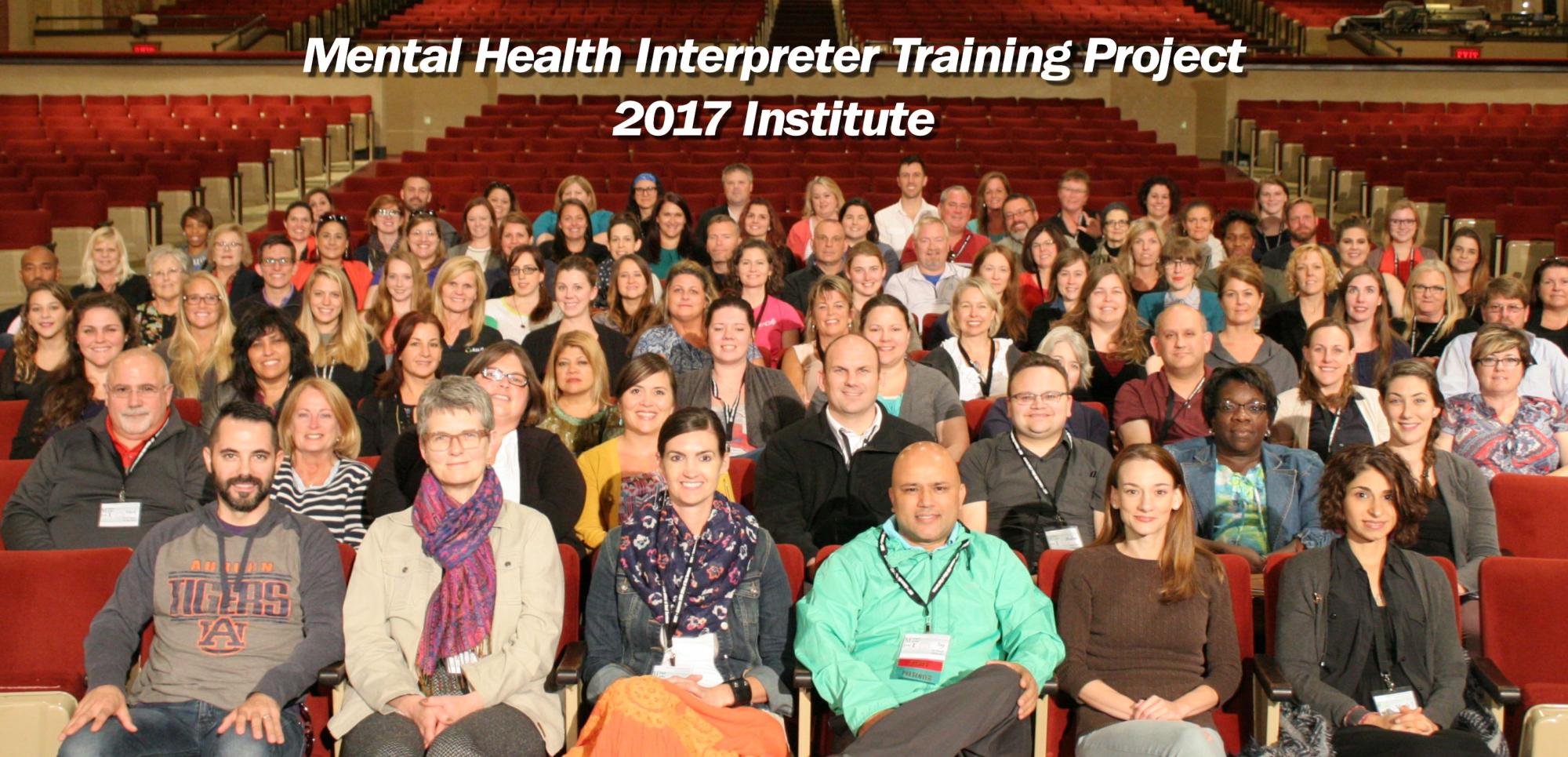 This year, the Institute ran July 31 – August 4 and drew 90 participants in the core track and another 47 in the alumni only track. Altogether, 175 people were on hand through the week, including staff and faculty.
Participants came from 29 states combined between the two tracks. Delaware and North Dakota were represented in the alumni but not in the core track, which had 27 states represented. In a break from the past several institutes, there were no interpreters from other countries, nor where there any interpreters working in spoken languages.
As in the past several years, this class filled up early – this time in mid-February – and waiting list was begun. This list eventually grew to over 70 names before officials just simply stopped accepting more. MHIT has been
increasingly more competitive and selective regarding who is accepted.