Enhancing Knowledge

Through Online Learning
Bimonthly online discussions are continuing education opportunities for mental health interpreters and clinicians who work with deaf consumers. QMHI's are required to have 40 contact hours of continuing education per year.
You can go to this URL https://support.zoom.us/hc/en-us/articles/201362193-How-Do-I-Join-A-Meeting- for more information on how to join the webinar. More tips for using Zoom can be found HERE
All presentations are in the form of a webinar. Links to the webinar will be sent out the same day as the event. This year our webinars will be hosted on Zoom. To use this platform, please read documents on the Zoom Website.
Important: In order to assure time to process your registration, the completed form and payment must be received 7 days prior to the event you wish to join.
The registration fee for all online discussions in the calendar year 2021 is just $35.*
How to Register:
Send a check for $35.00 made out to ADARA- MHIT Fund along with the completed form to:
Shannon Reese, Services Coordinator
Alabama Department of Mental Health
Office of Deaf Services
P.O. Box 301410
Montgomery, AL 36130
* January to December 2020. This fee is NOT pro-rated. This fee is included as part of the registration for participants of the 2019 MHIT Interpreter Institute. Registration for 2021 will be included in the 2020 Interpreter Institute fees.
Presented by: Dr. Jaime Wilson, PhD, ABN, APP
Dr. Wilson is a board-certified neuropsychologist and rehabilitation psychologist in private practice. Wilson Clinical Services, PLLC. provides an array of neuropsychological health care services to deaf, hard of hearing, and deaf-blind individuals. Although Dr. Wilson primarily communicated using spoken language growing up, he is also an ASL user.
Dr. Wilson is Past President of the Association of Medical Professionals
The Purpose of the Training
This Bi-monthly online discussion will provide participants with opportunities to interact with interpreters and clinicians in the field of deafness and explore research articles, discuss presentations and apply the online discussion to service provision.
The Objectives of the Training:
Participants will recognize at least three common causes of language dysfluency.

Participants will name at least one way to determine the etiology of the language dysfluency.

Participants will recognize treatment options for language dysfluency.
Target Audience:
Interpreters in Mental Health, Community Interpreters, Mental Health Professionals, School Counselors
with Hearing Losses (www.AMPHL.org) and is presently Chair of the Diversity Committee for the American Board of Professional Neuropsychology.

Dr. Wilson received his Ph.D. in clinical psychology from Brigham Young University, Provo, UT and completed a predoctoral internship at the University of Miami School of Medicine, Miami, FL. He then completed a postdoctoral fellowship residency at Madigan Army Medical Center in Tacoma, WA. Presently, Dr. Wilson is engaged in the Master of Science degree program in Clinical Psychopharmacology (MSCP) at Alliant International University. Dr. Wilson resides in Olympia, WA with his wife, three kids, and a King Charles Spaniel named Pepper Jack.
November 19 2021
All discussions are conducted from
6:30 - 8:30 Central Standard Time (CST)
"Now Showing"
"Forging Pathways Despite Communication Barriers"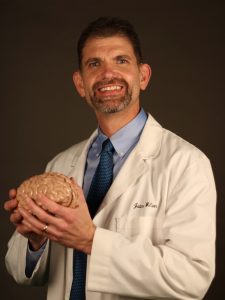 Upcoming Events
All Events run 6:30 - 8:30 PM Central Time
January 11 Trauma-Informed Interpreting: Implications from Research. Presenter: Lori Milcic
March 8 Scope of Practice of a Mental Health Interpreter. Presenter: Keshia Farrand
May 10 Sexuality in Mental Health – Implications. Presenter: Leeann Valentine
July 12 Psychosocial Outcomes in Long Term Cochlear Implant Users. Presenter: Irina Castellanos
September 13 Concept of Forest-Bathing in Mental Health. Presenter: DeeAnn Martin
November 8 Dance Therapy with Deaf/MI Adults. Presenter: Sondra Malling