Enhancing Knowledge

Through Online Learning
Bimonthly online discussions are continuing education opportunities for mental health interpreters and clinicians who work with deaf consumers. QMHI's are required to have 40 contact hours of continuing education per year.
You can go to this URL https://support.zoom.us/hc/en-us/articles/201362193-How-Do-I-Join-A-Meeting- for more information on how to join the webinar. More tips for using Zoom can be found HERE
All presentations are in the form of a webinar. Links to the webinar will be sent out the same day as the event. This year our webinars will be hosted on Zoom. To use this platform, please read documents on the Zoom Website.
Important: In order to assure time to process your registration, the completed form and payment must be received 7 days prior to the event you wish to join.
The registration fee for all online discussions in the calendar year 2023 is just $35.*
How to Register:
Send a check for $35.00 made out to ADARA- MHIT Fund along with the completed form to:
Shannon Reese, Services Coordinator
Alabama Department of Mental Health
Office of Deaf Services
P.O. Box 301410
Montgomery, AL 36130
* January to December. This fee is NOT pro-rated.
Upcoming Events
All Events run 6:30 - 8:30 PM Central Time
2023 Events
November 14 TBA
Dru Joshua Weinstein assumes the vital role of a culturally Deaf school psychologist at the esteemed Tennessee School for the Deaf. His career constellation has unfolded over a span of more than two decades, during which he has amassed a wealth of expertise in both the private behavioral health sector and the domain of education. Joshua, identified as a Deaf individual with a capital "D," is resolutely propelled by an earnest ambition to effectuate positive paradigm shifts within the arena of Deaf education pedagogy. His regular engagement in collaborative consultations stands as a testament to his commitment,
September 12, 2023
All discussions are conducted from
6:30 - 8:30 Central Standard Time (CST)
"Now Showing"
"ABC's of Anxiety"
contributing his seasoned proficiency towards the cultivation of a resilient and meticulously crafted classroom milieu and curriculum, thoughtfully tailored to the unique requisites of Deaf children.
Beyond his primary role, Joshua derives immense gratification from his consultancy endeavors, a venture underscored by his reputation as a sought-after authority. His consultative reach spans from classroom educators to industry leaders encompassing technology and hospitality sectors. Joshua's penchant for delivering impactful presentations is evident through his participation in workshops and keynotes, with aspirations of further contributing as a distinguished graduation speaker.
Joshua's personal sphere is equally noteworthy, supported by his steadfast partner who embarks on her post-graduate journey in leadership at George Washington University. Their collaborative efforts extend to the nurturing of their hearing teen daughter, who showcases a fervent enthusiasm for competitive archery and cross country running..
Presented by: Joshua Weinstein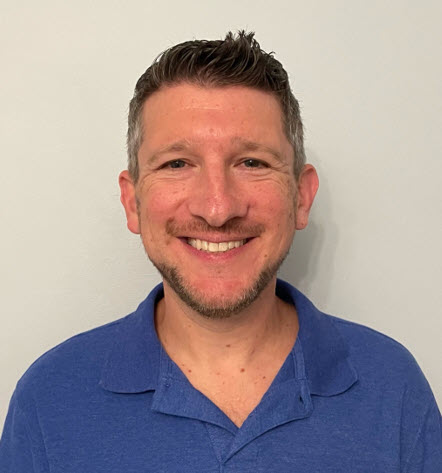 The Purpose of the Training
This Bi-monthly online discussion will provide participants with opportunities to interact with interpreters and clinicians in the field of deafness and explore research articles, discuss presentations and apply the online discussion to service provision.
The Objectives of the Training:
Participants will identify three types of stress.

Participants will differentiate between several disorders under the anxiety umbrella.

Participants will utilize new approaches in treating/interpreting for consumers with anxiety symptoms.
Target Audience:
Interpreters in Mental Health, Community Interpreters, Mental Health Professionals, School Counselors