Enhancing Knowledge

Through Online Learning
Bimonthly online discussions are continuing education opportunities for mental health interpreters and clinicians who work with deaf consumers. QMHI's are required to have 40 contact hours of continuing education per year.
You can go to this URL https://support.zoom.us/hc/en-us/articles/201362193-How-Do-I-Join-A-Meeting- for more information on how to join the webinar. More tips for using Zoom can be found HERE
All presentations are in the form of a webinar. Links to the webinar will be sent out the same day as the event. This year our webinars will be hosted on Zoom. To use this platform, please read documents on the Zoom Website.
Important: In order to assure time to process your registration, the completed form and payment must be received 7 days prior to the event you wish to join.
The registration fee for all online discussions in the calendar year 2021 is just $35.*
How to Register:
Send a check for $35.00 made out to ADARA- MHIT Fund along with the completed form to:
Shannon Reese, Services Coordinator
Alabama Department of Mental Health
Office of Deaf Services
P.O. Box 301410
Montgomery, AL 36130
* January to December 2020. This fee is NOT pro-rated. This fee is included as part of the registration for participants of the 2019 MHIT Interpreter Institute. Registration for 2021 will be included in the 2020 Interpreter Institute fees.
Presented by: LeeAnne Valentine, MFT
May 10, 2022
All discussions are conducted from
6:30 - 8:30 Central Standard Time (CST)
"Now Showing"
"Sexuality and Mental Health: What the Fook Do I Know?"
Upcoming Events
All Events run 6:30 - 8:30 PM Central Time
July 12 Psychosocial Outcomes in Long Term Cochlear Implant Users. Presenter: Irina Castellanos
September 13 Concept of Forest-Bathing in Mental Health. Presenter: DeeAnn Martin
November 8 Dance Therapy with Deaf/MI Adults. Presenter: Sondra Malling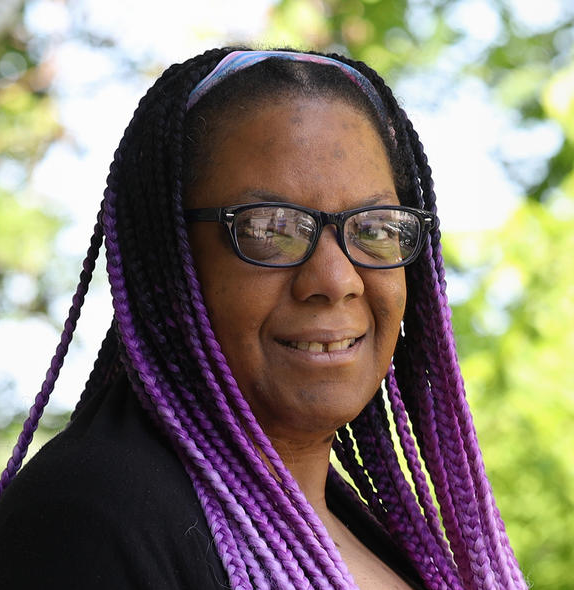 LeeAnne Valentine worked as a Staff Clinician specializing in Marriage and Family Therapy at the Deaf Wellness Center of the University of Rochester Medical Center. She received her Bachelor's degree in Psychology from the University of Phoenix in 2014, and her Master's degree in Marriage and Family Therapy from Capella University in 2018. She completed her
The Purpose of the Training
This Bi-monthly online discussion will provide participants with opportunities to interact with interpreters and clinicians in the field of deafness and explore research articles, discuss presentations and apply the online discussion to service provision.
Sexuality is often a taboo today, but most people are not aware of how sexuality issues can go hand in hand with mental health issues. As parents, educators, school counselors, or mental health workers – how do they address or help those who struggle with sexuality especially teenagers, young adults, and elderly clients, and with mental health issues
The Objectives of the Training:
Participants will review sexual terminology considered taboo in society.

Participants will distinguish the difference between Intimate Partner Violence and Domestic Violence in the deaf community.

Participants will demonstrate an understanding of the difference between sexual dysfunction vs sexual acts in the scope of mental health issues
.
Target Audience:
Interpreters in Mental Health, Community Interpreters, Mental Health Professionals, School Counselors
Lexternship at Deaf Wellness Center from January 2018 to December 2018. LeeAnne joined the team officially in April of 2019. LeeAnne is currently conducting individual, couples, and family therapy for adults as well as group psychotherapy. In addition to her outpatient work, she was trained and certified formally by IGNITE and Planned Parenthood to work with deaf clients who have gone through various levels of trauma and need therapeutic assistance. She is also an adjunct professor at the National Technology Institute for the Deaf (NTID)at Rochester Institute of Technology where she teaches Introduction to Anti-Racism.
LeeAnne also received Humanitarian Award by National Action Network led by Reverend Al Sharpton in February 2020. LeeAnne has received many numerous awards from various deaf organizations in the United States. She also received many awards from various organizations and has traveled extensively throughout the nation presenting workshops on various topics.
LeeAnne has a strong passion for advocacy work such as Black Lives Matter platform, abortion rights for women of color or underprivileged women, and more. She continues to work with the deaf community at large in recognizing many political and advocacy issues. She is also working on establishing her private practice catering to the deaf community locally and remotely.