Enhancing Knowledge

Through Online Learning
Bimonthly online discussions are continuing education opportunities for mental health interpreters and clinicians who work with deaf consumers. QMHI's are required to have 40 contact hours of continuing education per year.
You can go to this URL https://support.zoom.us/hc/en-us/articles/201362193-How-Do-I-Join-A-Meeting- for more information on how to join the webinar. More tips for using Zoom can be found HERE
All presentations are in the form of a webinar. Links to the webinar will be sent out the same day as the event. This year our webinars will be hosted on Zoom. To use this platform, please read documents on the Zoom Website.
Important: In order to assure time to process your registration, the completed form and payment must be received 7 days prior to the event you wish to join.
The registration fee for all online discussions in the calendar year 2023 is just $35.*
How to Register:
Send a check for $35.00 made out to ADARA- MHIT Fund along with the completed form to:
Shannon Reese, Services Coordinator
Alabama Department of Mental Health
Office of Deaf Services
P.O. Box 301410
Montgomery, AL 36130
* January to December. This fee is NOT pro-rated.
Presented by: LeeAnne Valentine, MFT
Upcoming Events
All Events run 6:30 - 8:30 PM Central Time
2023 Events
January 10 Sexuality in Mental Health, Part 2
Presenter: LeeAnne Valentine

March 14 Art Therapy
Presenter: Josie Abbenante

May 9 Toxic Positivity
Presenter: Selah Davison


July 11 TBA
Presenter:
September 12 TBA
Presenter: Alison Aubrecht & Heather Breitbach

November 14 Introduction to Trauma Center Trauma Sensitive Yoga: Deaf Edition
Presenter: Dru Balsley
LeeAnne Valentine worked as a Staff Clinician specializing in Marriage and Family Therapy at Deaf Wellness Center of University of Rochester Medical Center. She received her Bachelor's degree in Psychology from University of Phoenix in 2014, and her Master's degree in Marriage and Family Therapy from Capella University in 2018. She completed her externship at Deaf Wellness Center from January 2018 to
December 2018. LeeAnne joined the team officially in April of 2019. LeeAnne is currently conducting individual, couples, and family therapy for adults as well as group psychotherapy. In addition to her outpatient work, she was trained and certified formally by IGNITE and Planned Parenthood to work with deaf clients who have gone through various levels of trauma and need therapeutic assistance. She is also adjunct professor at National Technology Institute for the Deaf (NTID)at Rochester Institute of Technology in which she teaches Introduction to Anti-Racism.
LeeAnne also received Humanitarian Award by National Action Network led by Reverend Al Sharpton in February 2020. LeeAnne has received many numerous awards from various deaf organizations in the United States. She also received many awards from various organizations and has traveled extensively throughout the nation presenting workshops on various topics.

LeeAnne has strong passion in advocacy work such as Black Lives Matter platform, abortion rights for women of color or underprivileged women, and more. She continues to work with the deaf community at large in recognizing many political and advocacy issues. She is also working on establishing her private practice catering to the deaf community locally and remotely.
"Now Showing"
"Sexuality and Mental Health: What the Fook Do I Know Part 2?"
January 10, 2023
All discussions are conducted from
6:30 - 8:30 Central Standard Time (CST)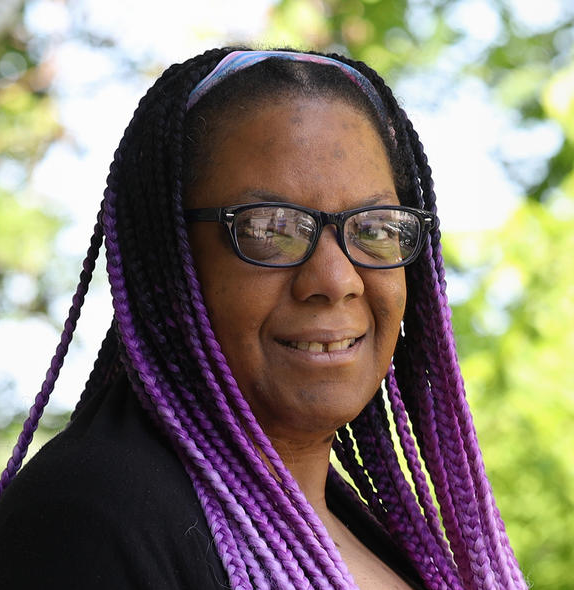 The Purpose of the Training
This Bi-monthly online discussion will provide participants with opportunities to interact with interpreters and clinicians in the field of deafness and explore research articles, discuss presentations and apply the online discussion to service provision.
Sexology is never static, and it is always changing. The concept that sexuality has remained the same which is true but with social media, millennials are looking to revolutionize sexuality more so than the previous generations. Keeping up with them is a challenge in which this workshop provides in-depth look into the world of sexology – the real dark side of it all.
The Objectives of the Training:
Participants will engage in activities developed by presenter in where they attempt to guess sexual terminology, actions, and dive into the world of erotica.

Participants will analyze social media and their terms of sexuality & identify three terms of how sexuality is identified.

Participants will discuss their understanding of the difference between erotica vs kinky vs fetish and explore different types of BDSM vs "normal sex."

Participants will develop a list of resources for sexuality and mental health and utilize when needed.
Target Audience:
Interpreters in Mental Health, Community Interpreters, Mental Health Professionals, School Counselors