Bimonthly online discussions are continuing education opportunities for mental health interpreters and clinician who work with deaf consumers. QMHI's are required to have 40 contact hours continuing education per year.
All presentations are in the form of a webinar. Links to the webinar will be send out a few days prior to the event. This year our webinars will be hosted on Citrix (GoToMeeting). To use this platform Please read documents on the Citrix Website. You can download a full User Guide HERE.
Important: In order to assure time to process your registration, completed form and payment must be received 7 days prior to the event you wish to join.
Registration fee for all online discussions in calendar year 2016 is just $35.*User Guide HERE>
How to Register:
Send a check for $35.00 made out to ADARA- MHIT Fund along with the completed form to:
Shannon Reese, Services Coordinator
Alabama Department of Mental Health
Office of Deaf Services
P.O. Box 301410
Montgomery, AL 36130
* January to December 2017. This fee is NOT pro rated. This fee is included as part of the registration for participants of the 2015 MHIT Interpreter Institute. Registration for 2017 will be included in the 2016 Interpreter Institute fees.
Presented by: Ashley Reuss, Advocate, ThinkSelf Minnesota Deaf Adult Education & Advocacy
Enhancing Knowledge

Through Online Learning
Ashley holds
a Bachelor's degree in Social
Work and a Masters degree in Deaf
Studies and Sign Language Teaching from
Gallaudet University. As a Domestic Violence Advocate with ThinkSelf, she breaks down barriers so that survivors
can focus on their journeys. She also
teaches Self-Advocacy & ASL class for Deaf
adults with various backgrounds,
linguistic experiences and skills.
Prior to joining the ThinkSelf team, Ashley
has worked with several organizations
with the goal of gaining experience in
understanding individuals' unique needs and to strengthen cultural sensitivity. Those include Minnesota Employment Center as Occupational Communication Specialist; Metro Deaf School as an ASL Specialist; Deaf Mentor Program as a Deaf Mentor; a DeafBlind group home; Camp Courage North (as a counselor for campers including those with physical disabilities, Asperger's', hemophilia, and the Deaf & Hard of Hearing); and Butwin Camp as a counselor working with campers who are Deaf that need additional support.
Ashley has extensive knowledge of trauma informed care for Deaf adults based on their experiences as young children through her Social Work studies, attending varies workshops related to trauma, her own personal experience as a sole Deaf child in mainstream school with interpreter, and her work at Metro Deaf School in Pre-k to 8th grade. She has studied a wide range of literature related to how mainstream society impacts a deaf child and conducted discussions with the Deaf Community the Interpreters who have experienced interpreting for Deaf children in school system.
She worked in the Minnesota Employment Center as Occupational Specialist and there could see how their Deaf peoples' lives were impacted growing up in a mainstream education system using interpreter. Her goal and passion is to gather stories and experiences from
both Deaf adults and interpreters who have experienced trauma in the mainstream
environment as children. In this way, she hopes to help interpreter training programs to understand the significance of having students exposure to Deaf instructors while also teaching how interpreting for Deaf children takes on different challenges in mainstream classroom and as well as in mental health settings.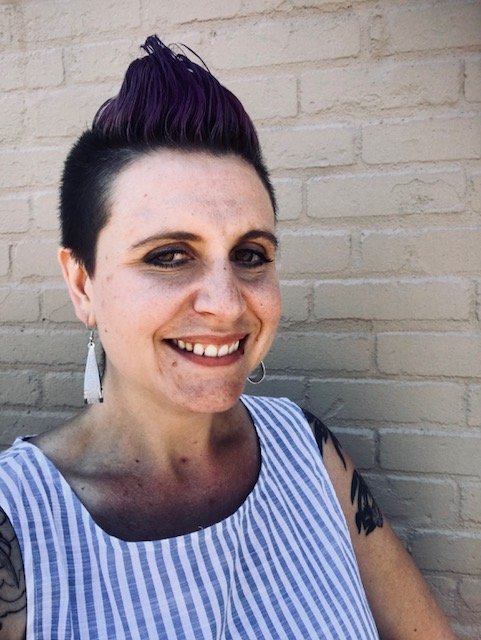 Target Audience:
Interpreters in Mental Health, Community Interpreters, Mental Health Professionals, School Counselors
Presentation Flyer Available for Download HERE
You only need to register once each calendar year
Registrations will need to be submitted
Pre- Reading
" Potential Pitfalls of Interpreters/Clinicians' Lack of Skills of Working in Mental Health &
Young Deaf Children"
A

ll Events run 6:30 - 8:30 PM Central Tim

e
July 10 TBA
September 11 TBA
November 13 TBA